It is believed that the peach originated in China, it is then thought to have spread westward through Asia to the Mediterranean countries and later to other parts of Europe. The Spanish explorers took the peach to the New World, and as early as 1600 the peach fruit was found in Mexico. For centuries the cultivation and selection of new varieties of peaches were largely confined to the gardens of the nobility, and large-scale commercial peach growing did not begin until the 19th century.
The pigment called beta-carotene is what gives peaches their golden orange colour. It is noted that peaches are rich in many vitamins and minerals. It is thought they offer health benefits including healthier skin, fewer allergy symptoms, and improved digestion and heart health.
Peaches are sweet and rich in aromatic essences. They are a very popular summer fruit, but are versatile enough to be used all year round.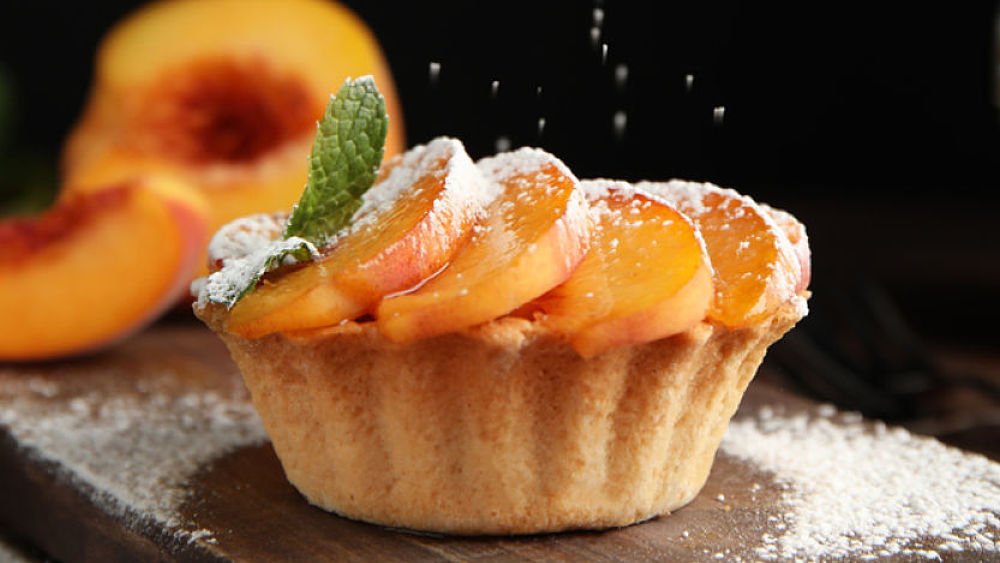 Our spray-dried peach powder is a light beige coloured powder with a flavour and aroma typical of a fresh peach fruit. It is a free-flowing powder which is produced from low temperature spray-drying. Spray-drying can be used to create a powder from fruit juice. The juice is normally concentrated and pasteurised, mixed with a carrier to ensure stable drying and then fed into the spray-dryer. The mixture is then pumped through a tiny nozzle and into a heated chamber with a vortex of hot air. This causes rapid evaporation of the water in the mixture, resulting in the fruit powder to be collected at the outlet.
The demand for peach powder is growing, a couple of the main reasons being the peach powder has a longer shelf life and is easier and often less expensive to transport than fresh peach or peach juice.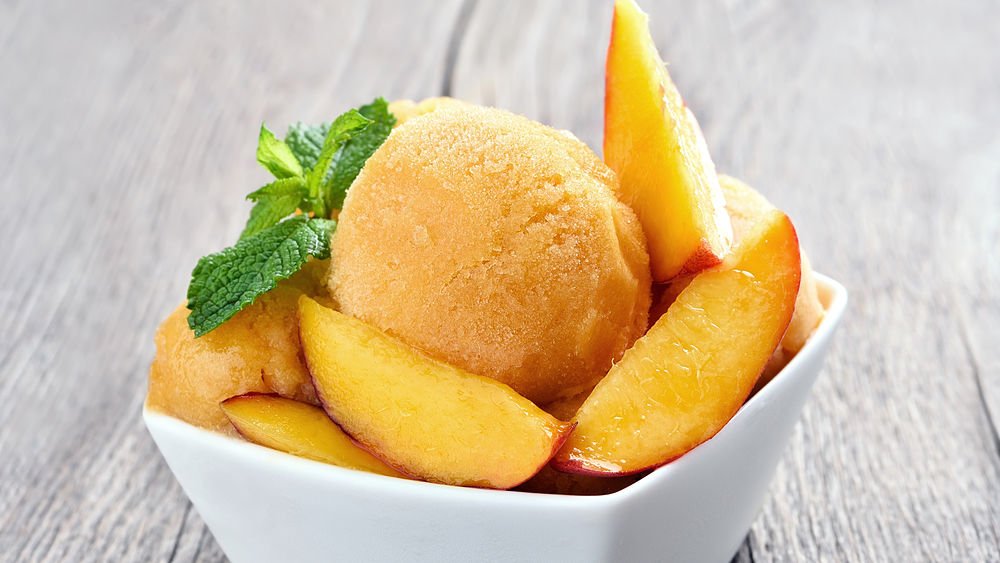 Kanegrade is proud to produce a wide range of Fruit Powders, which are used in hundreds of applications including plant based foods, confectionery, sauces, protein mixes, fillings and many more. These are fine, normally highly soluble powders, with long shelf life, making them convenient to handle during food and beverage manufacturing.
As well as Peach Powder our most popular fruit powders are:
APPLE POWDER
BANANA POWDER
CHERRY POWDER
CRANBERRY POWDER
LEMON POWDER
LIME POWDER
MANGO POWDER
ORANGE POWDER
PINEAPPLE POWDER
RASPBERRY POWDER
TAMARIND POWDER